2022-2023 Teacher Of The Year

Randy Ferino Wayne - Meridian High School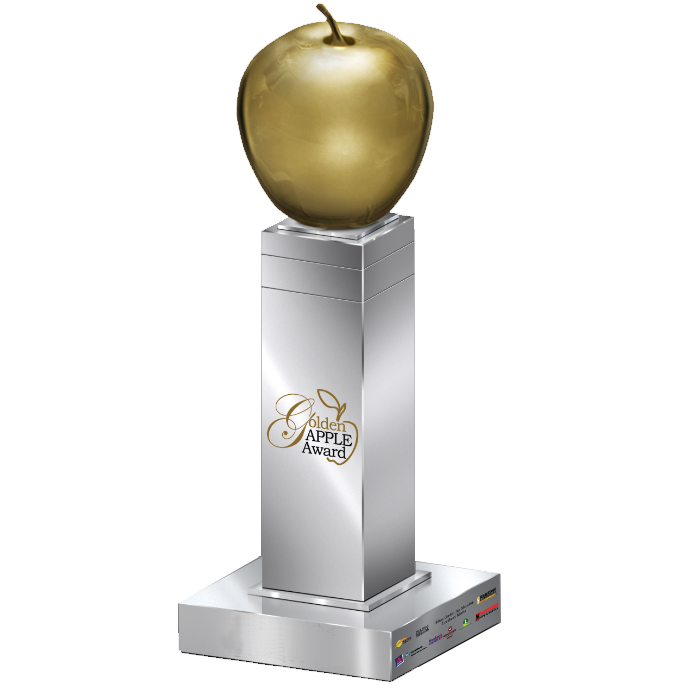 The Meridian Star Article

Meridian High School's Randy Ferino Wayne is known for his dedication to both his drama students and his band members, a commitment that was recognized Thursday night with his selection as the 2022-2023 Golden Apple Teacher of the Year.

Wayne admitted to being overwhelmed by the award.

"I love education," he told those in attendance at the annual Golden Apple Award dinner Thursday night at the Mississippi Arts + Entertainment Experience.

"Ever since I was in middle school, my middle school band director actually inspired me to go into teaching," he said. "My mom was a teacher, my brother is a teacher, so it kind of runs in my family as well."

Wayne said he was overwhelmed to be nominated and selected just as he was when he won the Golden Apple Teacher of the Month award in March.

"I am overwhelmed. My emotions are everywhere. I was not expecting it," he said. "I saw some of the other teachers and saw their videos, and they were well deserving of the award as well," he said. "Of course, I think all educators are deserving."

Wayne teaches theater at Meridian High School, as well as serves as assistant band director. He is head band director at Magnolia Middle School.

The Golden Apple Award was started in fall 2012 to honor outstanding teachers and educators in east Mississippi and west Alabama.

Wayne was one of seven winners of this year's Golden Apple teaching awards recognized during Thursday night's banquet.

Other honorees were Belinda Matlock, a sixth-grade science teacher at Lamar School who won the award in October. Pam Moody, who teaches K-4th graders at Patrician Academy in Butler, Alabama, was recognized in November. Southeast Lauderdale High School English teacher Robin Lennox was honored in December. Carla Egbert, a first-grade teacher at University Charter School in Livingston, Alabama, was the January Golden Apple winner. Enterprise Elementary School first-grade teacher Hiawatha Satcher was the February Golden Apple winner, and Brittani Emerson, a fifth-and-sixth grade inclusion teacher at Northeast Middle School was named the honoree in April.

As Teacher of the Year, Wayne received $1,500 and a custom-made trophy. He also was able to select a graduating senior to receive a scholarship to help pay for college expenses.

Wayne chose one of his students, Jordan Davis of Meridian High School, to receive the honor.

"Jordan is a gem and well deserving of this scholarship," Wayne said. "I have gotten the chance to teach all of his siblings, his sister and both of his brothers. They have come through my theater department."

Davis plans to attend Alabama State University in the fall and major in computer science. He eventually hopes to earn a master's degree in cybersecurity. Besides the Golden Apple scholarship, he has received a Charles and Doretha Young Scholarship and Presidential Scholarship from Alabama State.

"He does a lot of different activities in the community as well, and anytime I need him to do anything outside of school, I just call him up and he is head over heels to do it," Wayne said.

At Meridian High, Davis' grade point average is over 4.0, Wayne said. He is also a member of the MHS National Honor Society, the school choir, the drama department and the Mighty Wildcat marching band.